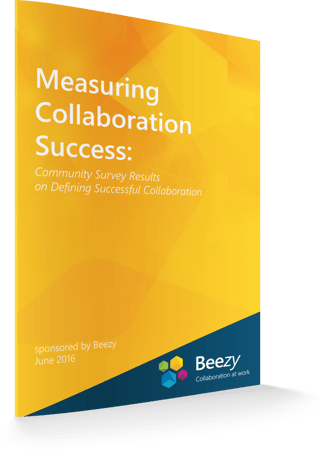 Included in this whitepaper:
Common success drivers for enterprise collaboration
Suggestions for creating a shared definition around collaboration success
Insights into collaboration differences between large and small organizations
Guidance on best practices to include within your own collaboration strategy
...and how can I better align our efforts with the changing needs of the business?
If you own any aspect of enterprise collaboration within your organization, you've undoubtedly been asked — or have asked yourself — what does "successful collaboration" look like? We all have an idea of what collaboration means within our own organization, but for others the definition might include document sharing, real-time messaging, web meetings and social tools, and many other online, offline, synchronous and asynchronous capabilities. However, few organizations have really taken the time to define what it means to have collaboration success, and then to measure the results.
That's why the team at Beezy organized the 'Measuring Collaboration Success' initiative, working with a panel of experts and MVPs from the SharePoint community.
The purpose of this initiative was to capture feedback from the community and develop best practices around a shared definition of what makes collaboration successful, and to understand the metrics being used to monitor and measure that success.
This whitepaper presents our findings.